We are excited to announce that Avery Law has been named the Best Bankruptcy Law Firm in Idaho for 2020 by Idaho's Best.
Finalists for Idaho's Best are awarded three levels of recognition. Outstanding finalists qualify for more than one level of award for their category. Avery Law was named the Statewide Winner, the most coveted honor recognizing Idaho's best in a particular category. Avery Law was also named the Regional Winner for Treasure Valley, which includes McCall, the greater Boise area, and Mountain Home.
Idaho's Best of 2020 winners are selected based on tens of thousands of votes and online reviews submitted by Idaho residents. In addition to votes and online reviews, Idaho's Best also incorporates ratings from Google and Yelp to decide which finalists represent the true expressed opinions of Idaho residents.
Visit our Law Firm Today
Everyone here at Avery Law would like to extend our thanks to all those who voted and submitted positive reviews about our attorneys and the bankruptcy services we provide at our firm. We have been committed to helping clients obtain debt relief since 1985. During this time, we have filed more than 8,000 bankruptcies on behalf of clients throughout Idaho. If you are considering filing for bankruptcy to get out of debt, you should get in touch with our legal professionals to discuss all of your options.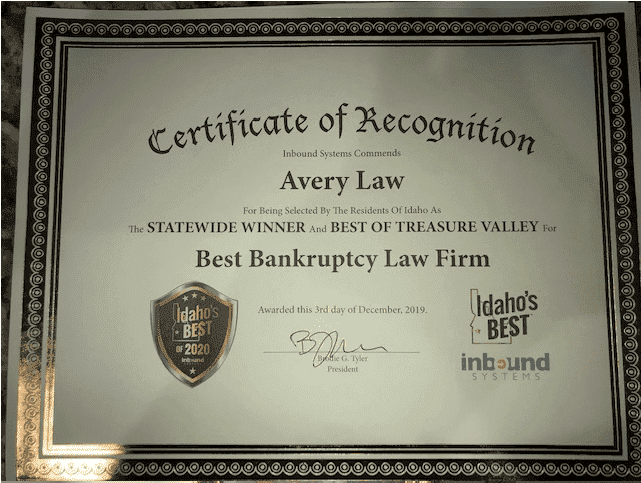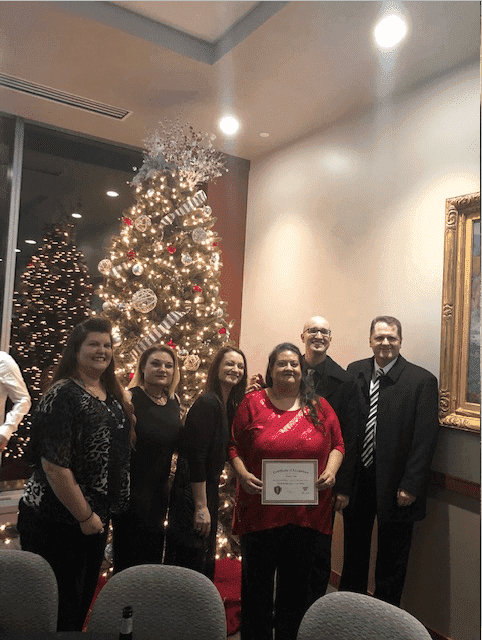 Are you ready to schedule your free case evaluation? Then give us a call at (208) 285-2085 today to speak to one of our friendly lawyers at Avery Law. We are here to serve you!